DEEP CLEAN & SANITISE 
YOUR HEAT PUMP

Introducing Atmosphere Deep Clean – an intensive heat pump cleaning service that removes trapped mould and pathogens from the heart of your heat pump then sanitises and disinfects to keep them away.
Indoor air quality is now more important than ever before.
Did you know that a standard heat pump service only cleans the filters?
Cleaning the filters regularly is essential, and you can do this yourself or we can help you out too, but there are other areas inside the heat pump unit such as the heat exchanger, fan scroll and heat pump chassis that collect mould, dust and spores which are not accessible unless you have specialist equipment and know how. So Atmosphere offer an intensive heat pump cleaning solution – the Atmosphere Deep Clean.
Atmosphere have proven experience providing this service for doctors surgeries, dentists, radiologists, IT rooms, schools, office spaces and residential homes. We take pride in ensuring their systems can provide healthier, fresher air for staff, students, clientele and residents.
To breathe easy in your space, get in touch now to arrange your booking.
This service is now available across the Auckland region at $295* for a full heat pump deep clean.
*some T's and C's apply – additional costs may apply in special circumstances, for example height access requirements.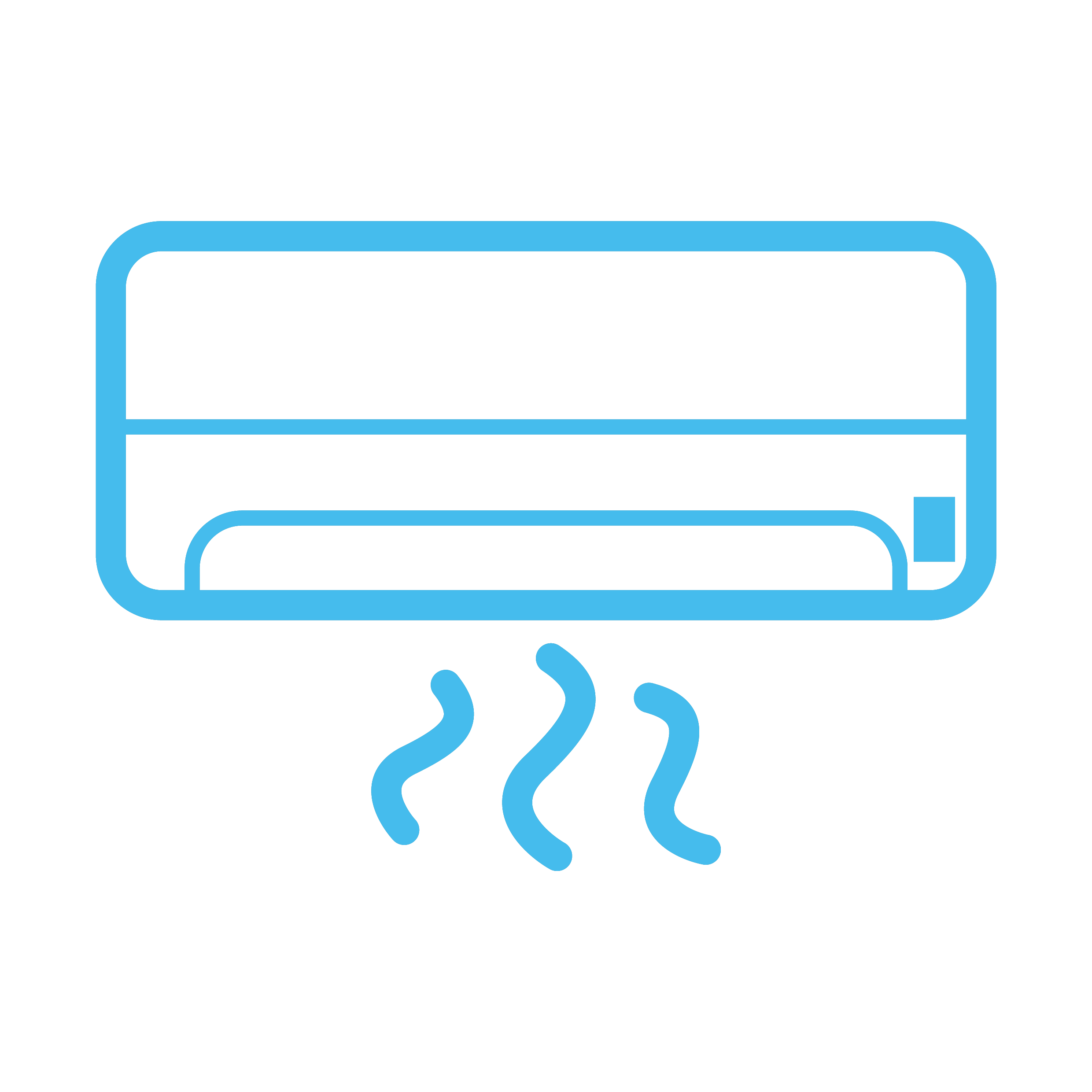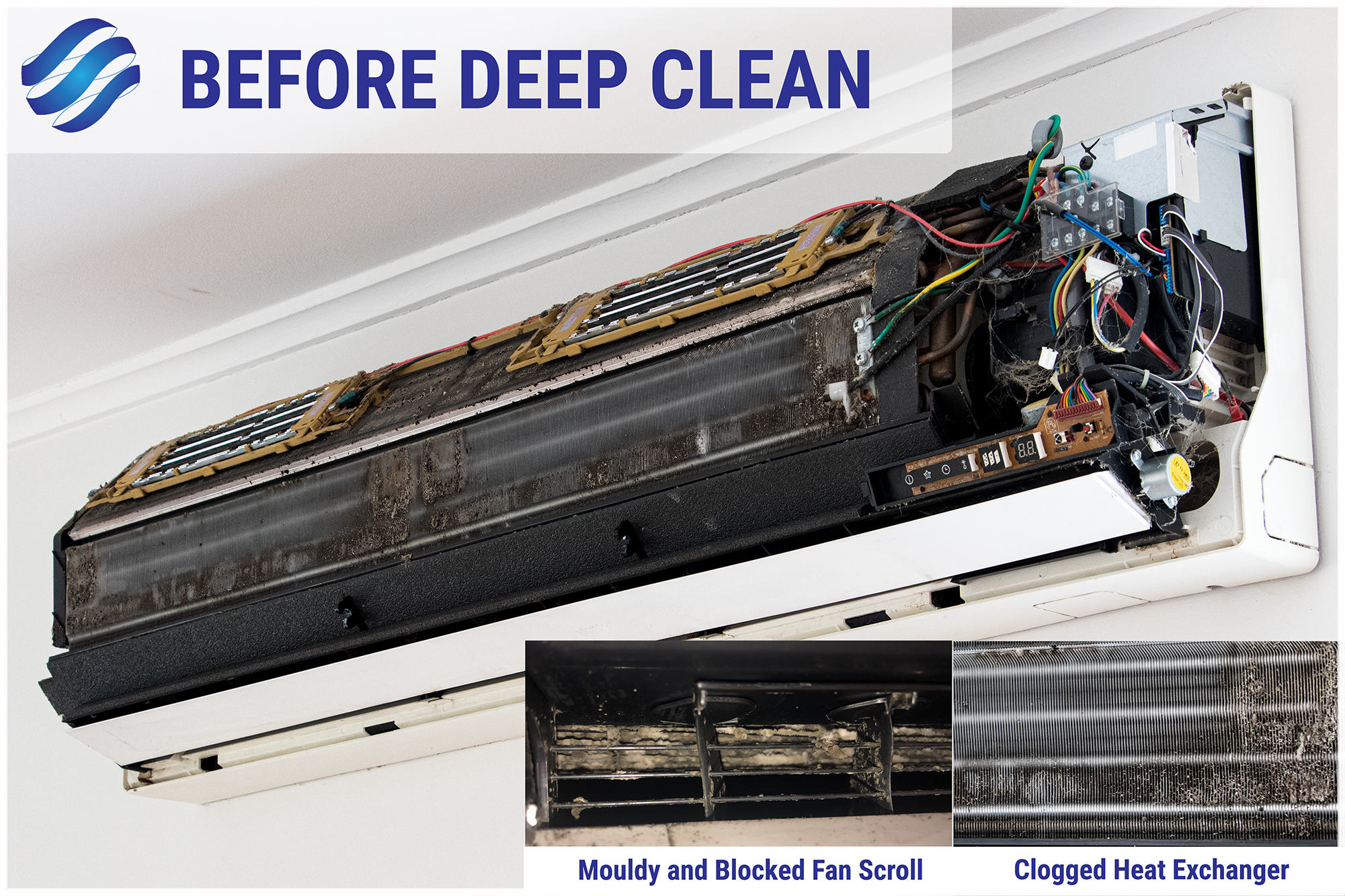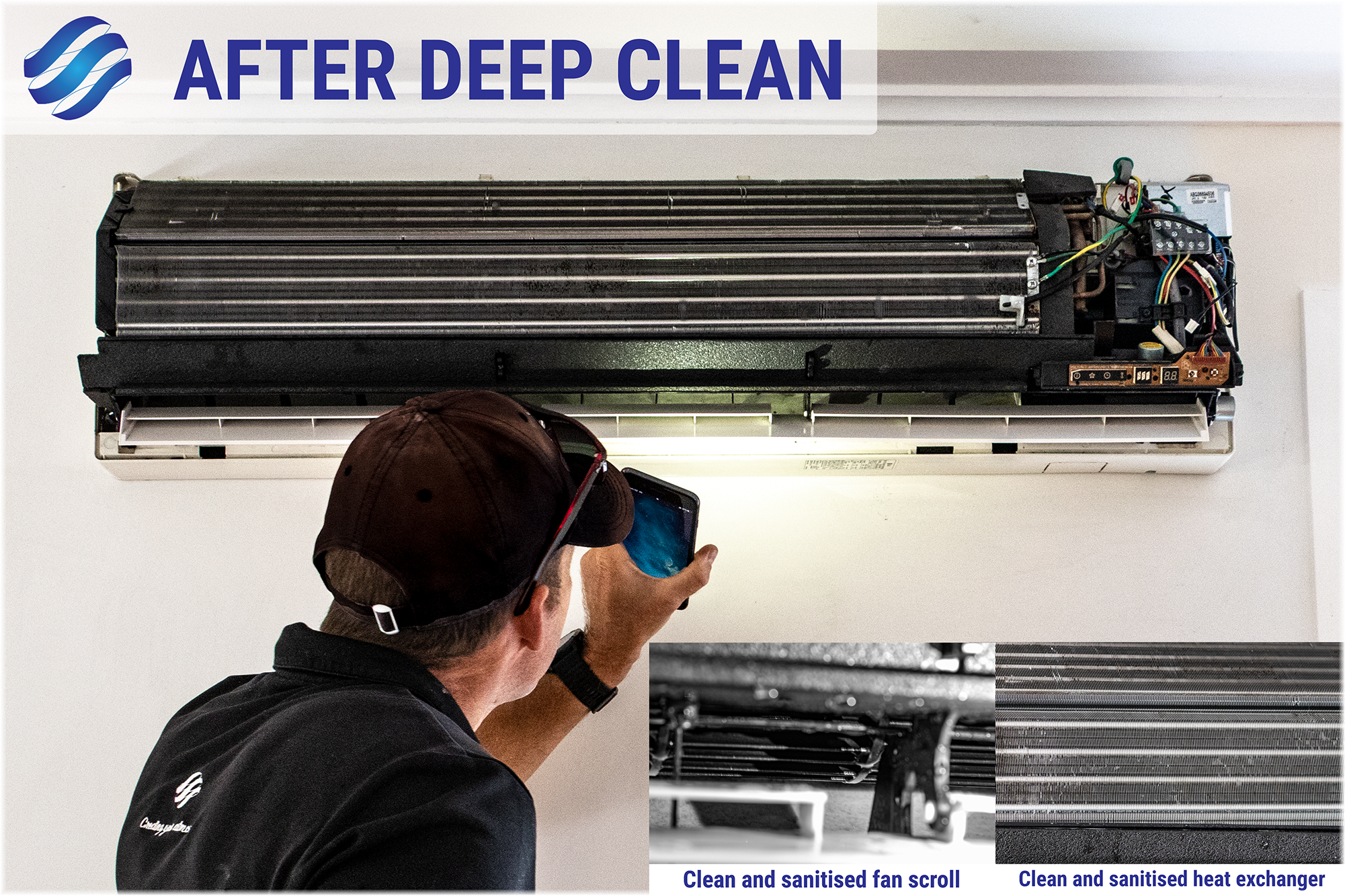 "I really value knowing we have clean healthy air for all the staff at our workplace"
It's amazing. The smell is gone and it really is working like a dream.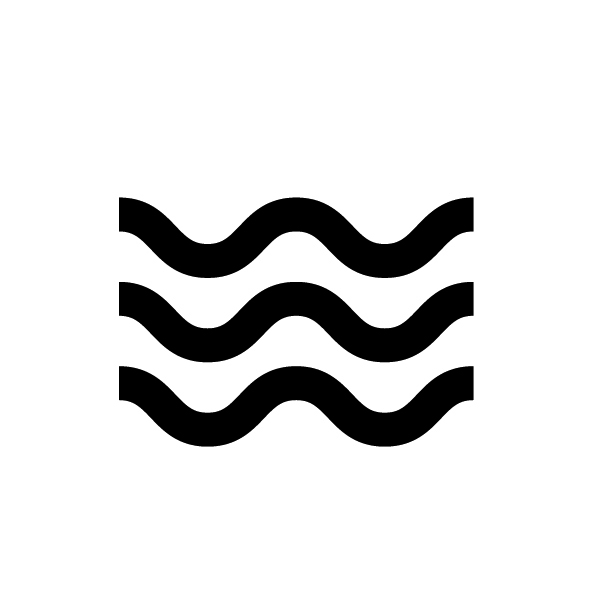 Deep Clean and Sanitise your Heat Pump
We will thoroughly flush the system with low pressure water and a cleaning agent then all inner parts of the system will be sanitised with hospital grade disinfectant.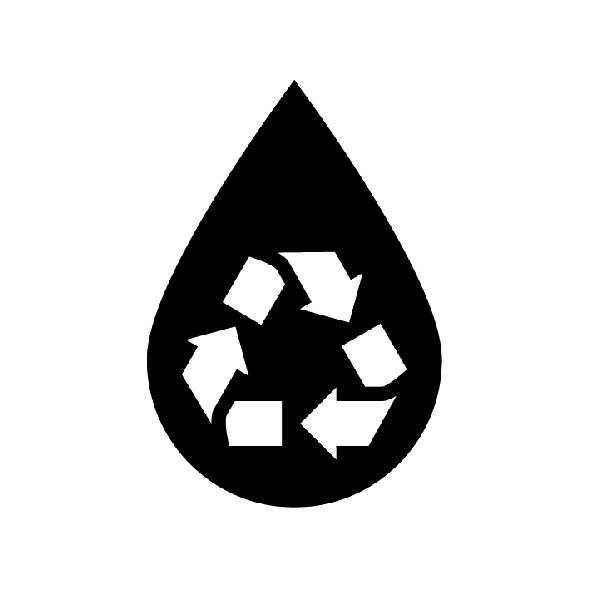 Remove Mould and Bacteria
Our service is specially designed to remove airborne contaminants, mould, dust and spores hidden inside the coil.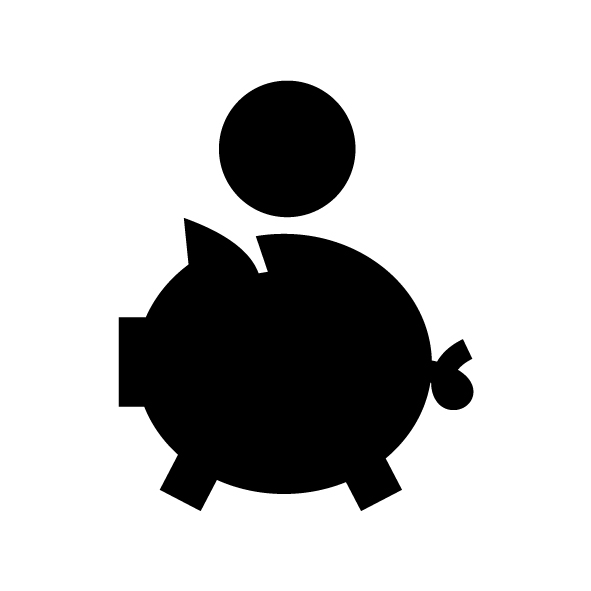 Save money on your power bills
Energy efficiency is improved with increased airflow and performance.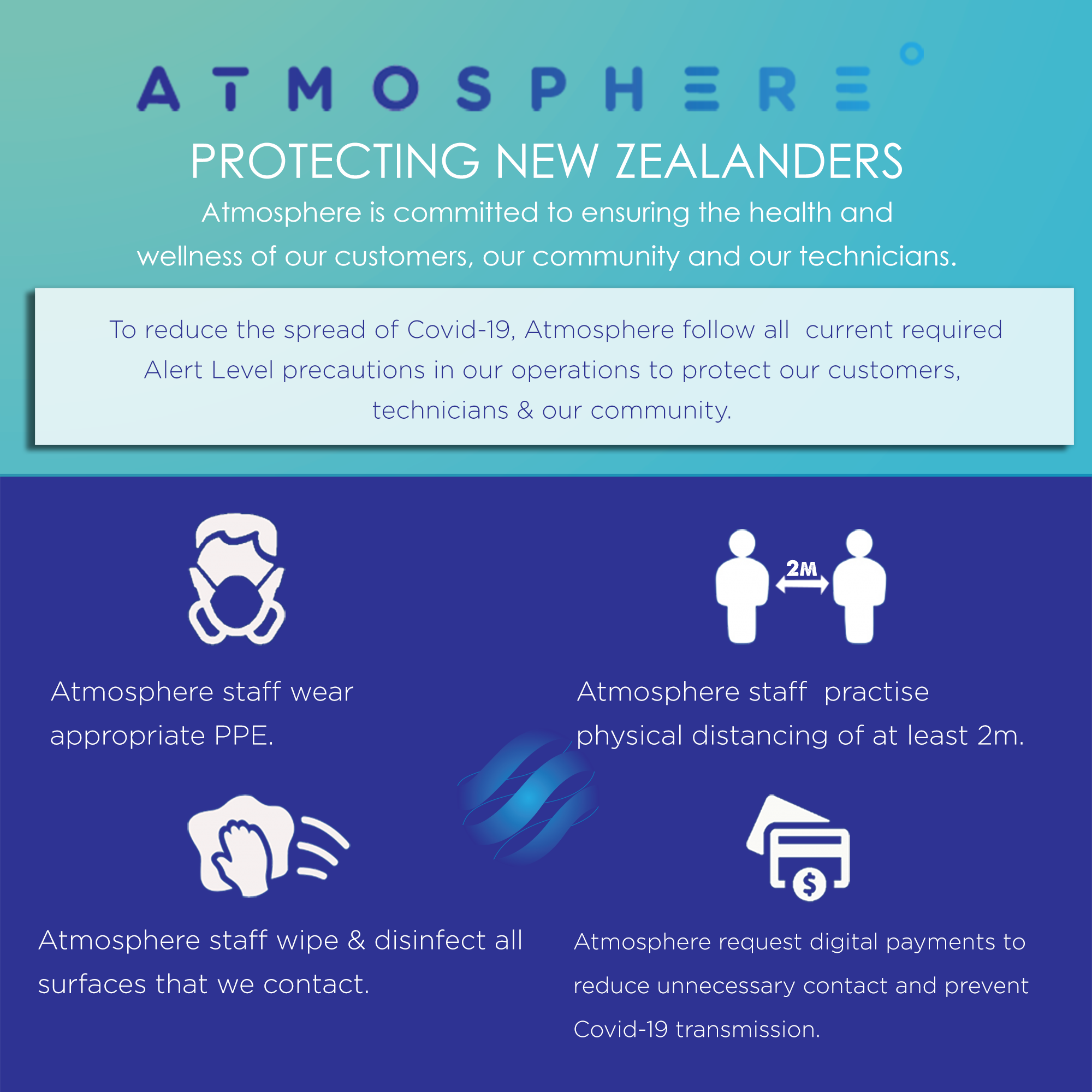 Atmosphere Ltd is a family owned business with a dedication to helping people create the perfect atmosphere in the spaces where they live and work.
If you have any further questions please do not hesitate to contact Steve at Atmosphere on 021 487 348.