Taking Care of Your Atmosphere
Atmosphere specialises in professional, reliable service and maintenance for all commercial air conditioning systems. We tailor programmes to suit your unique situation.
Planned preventative maintenance will ensure your equipment functions at its potential, increasing efficiency and energy saving.
increase reliability

lengthen its life span 

enhance

 

safety and air quality

improve energy use
Atmosphere can also help with your asset lifecycle management and planning. Minimise sudden cost shocks and ensure compliance and safety is always top priority.
Along the way we can clearly signpost and diagnose any issues or future system work required.
In the event of system malfunction or breakdown we can assist with our on call service.
Atmosphere will facilitate your IQP requirements, and provide 12A forms for your building warrant of fitness.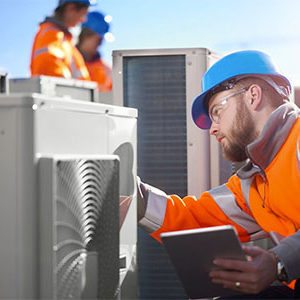 Service, Maintenance & Sustainability
One of the simplest things businesses can do as good corporate citizens is ensure they maintain their HVAC and Refrigeration equipment responsibly with a planned preventative maintenance programme and prompt service action on failures or leaking plant.
Making sure you choose a climate control company like Atmosphere Ltd who is compliant with the regulations around refrigerant reclaim and understands proper diagnosis and fault finding will ensure you are not inadvertently causing harm to the atmosphere around us.