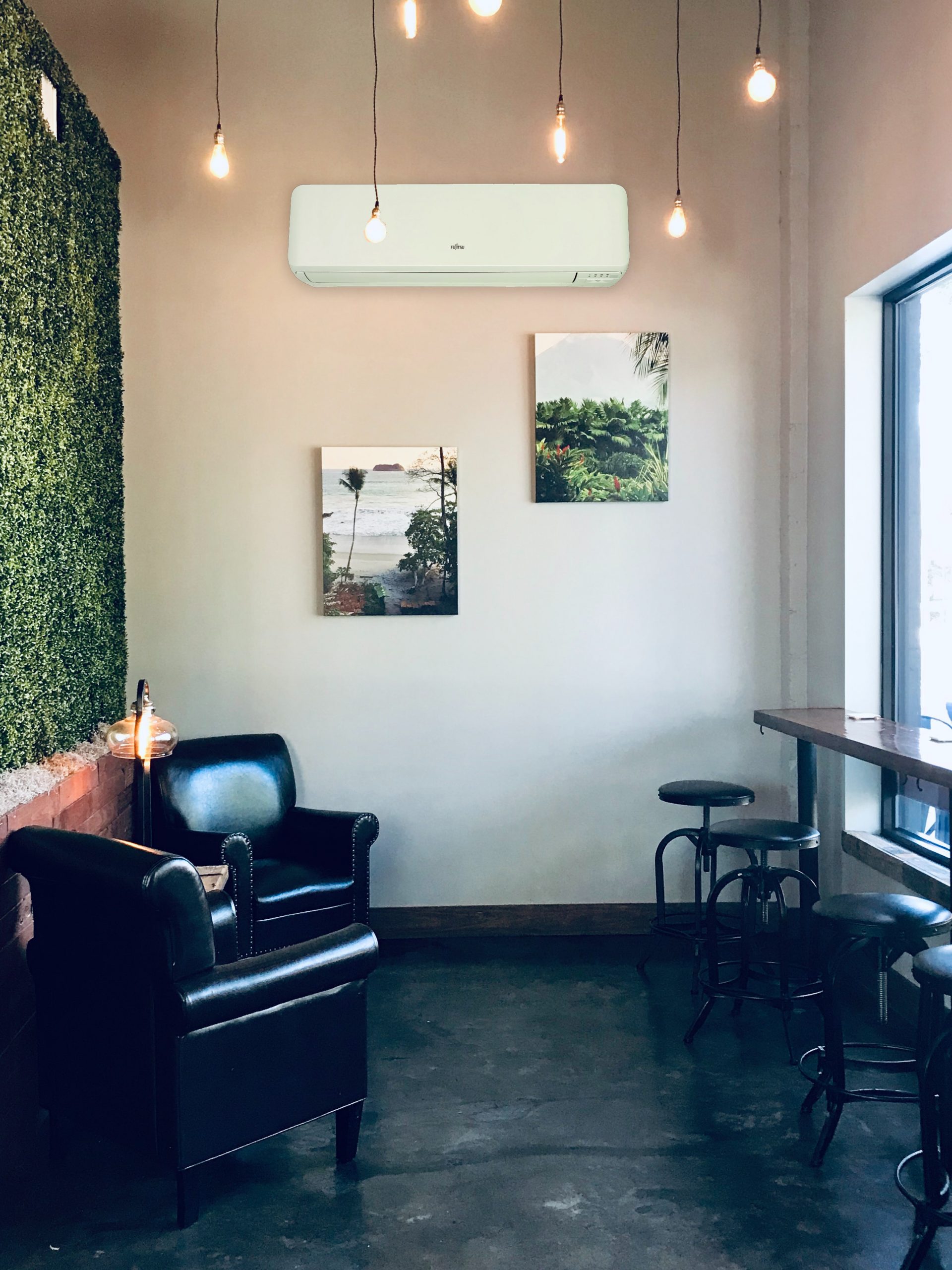 Atmosphere are experts when it comes to heat pumps, so talk to us for help to create your perfect atmosphere.
Heat pumps are one of the most energy efficient choices for heating and cooling your home.
Whether you are seeking to condition a single room or the whole house we will help supply and install your heating and cooling solution of choice with care and attention to detail.

 
DESIGN
A well designed heat pump solution is not only correctly sized for the space, but takes into account the users of that environment.
Every home is unique., and Atmosphere have the expertise and experience to help select the right unit/s, unit positioning and control mechanisms for your specific situation and budget to help create your perfect interior atmosphere.
We take into account factors such as insulation, layout, the number of people using the space, the number of windows and doors as well as any appliances or equipment in the room.
SUPPLY & INSTALLATION
Atmosphere are accredited Fujitsu heat pump suppliers and installers.
We are experienced at working in with other trades to ensure that your install goes smoothly whether your heat pump is for a new build residence or an addition to an existing home.
If you are building, Atmosphere can pre install all the service lines and piping required for your heatpump directly into the walls of your home. This means everything is hidden behind the plasterboard and you are left with a minimal, aesthetic finish.
MAINTENANCE
After installing your new system, Atmosphere can educate you about the simple but critical process of annually cleaning the filters in your heat pump. We can help you with this, or teach you how to perform this task yourself.
In addition to regular maintenance filter cleans, Atmosphere also offer a periodic Deep Clean service for Hi Wall heat pumps to remove mould and dust from the hard to reach inner parts of your heat pump, increasing system efficiency, and hygiene.
Ducted Heat Pump Systems
 Ducted heat pumps are a premium integrated solution for when you want the functionality of central heating and cooling through all your spaces.
If you want to be able to manage climate control across multiple areas of your home but don't want to see it or hear it, then a custom built ducted solution from Atmosphere is a great step. Ask us about The Atmosphere Difference to find out more. 
Split System Heat Pumps
Split system heat pumps including Hi Walls, Floor Mounted and Ceiling Cassettes provide localised heating and cooling to specific spaces along with the benefits of healthy air filters, quiet operation and energy savings.
Whether you want to do one room or the whole house with a Multi system, Atmosphere can help you select the perfect solution for your space.

WALL MOUNTED HEAT PUMPS
Wall Mounted (or Hi Wall) heat pumps avoid cluttering up your floor space; high up away from animals or children. They are a cost effective option for climate control in a localised area. When you are comparing heat pumps and installation options, the most important factor you need to consider is getting a correctly sized unit for your area, and good advice about placement in the space to maximise air flow.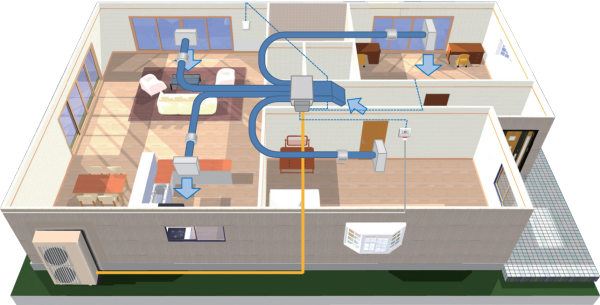 DUCTED HEAT PUMPS
The ultimate solution for energy efficient central heating is a ducted heat pump system. A ducted heat pump channels temperature controlled air flows through ducts in your ceiling or roof space, circulating heated (or cooled) filtered air to every room.
As a complete home heating and air conditioning solution, this will provide you with temperature control throughout your entire space. Zoning options can also be designed into the system. Ducted Systems can provide efficient and nearly invisible heating and cooling throughout your house, with a choice of grille design and layout to suit your aesthetics and functionality.
All the service lines, piping, and the unit itself are hidden above your ceiling or below your floor. Atmosphere will guide you through the whole process, helping provide a turn key, tailormade comfort solution.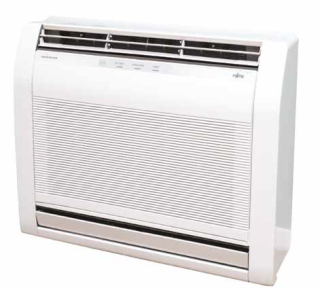 FLOOR MOUNTED HEAT PUMPS
Floor console heat pumps are popular and slimline floor mounted models. They are sometimes chosen if there is no alternate wall space for a highwall, also as a replacement for an old wood burner or gas heating system, since they can be rebated into a wall.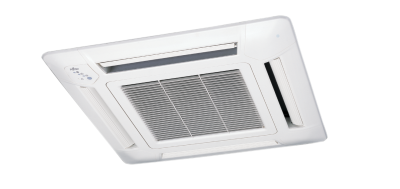 CEILING MOUNTED HEAT PUMPS
If you have the ceiling space above, a Ceiling Mounted unit (Cassette) will allow you to hide the equipment out of sight with only the grilles visible inside. Ceiling mounted units provide air flows in four directions. When mounted in the centre of a room, this helps them heat or cool the space efficiently.

MULTI ROOM HEAT PUMPS
Multi Room systems let you connect a number of different indoor units to a single outdoor unit, which can be both more efficient and more streamlined in terms of design impact on your overall space.
Quote Request
We would love to help you create your atmosphere by selecting just the right heat pump for your space. Let us know your details via email or give Steve a call on 0800 286 6724.